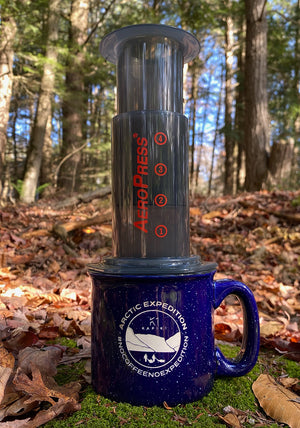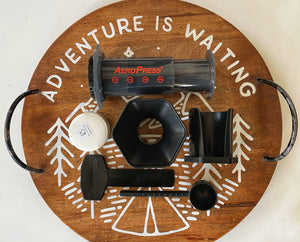 THIS PRODUCT IS ONLY AVAILABLE IN CANADA
The AeroPress Coffee Maker is one of our expedition faves' to make the perfect cup of coffee! Robust flavour, coffee shop quality, all from a device that weighs less than your trail shoe! 

The AeroPress brews up amazing coffee...simply and with little practice. All you need are ground KapiK1 beans and hot water. Try it on your next adventure, or right at home in your kitchen, it might just become your fave method for whipping up your coffee!!! Coffee snob approved 😂
Rapid, total immersion brewing process makes full-flavoured coffee with smoothness.
Makes 1 cup per press.
Micro-filter means no grit in your cup, and pressure extracts great flavour with no residue.
Easy clean up.
BPA and phthalate free.
Weighs 1.2lbs (0.54kg)
Includes: 350 filters, chamber, plunger, filter cap, filter holder, funnel, stirrer and scoop. Box dimensions are 5x5x11.5 inches.