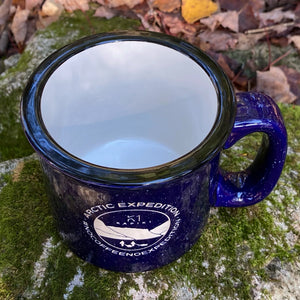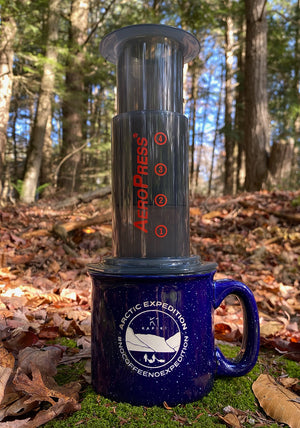 Ever notice your coffee just tastes better out of your favourite mug?! So do we!!!
That's why we created this beast. Heavy, ceramic, shiny, but with a rustic 'camp mug' look.  Ideal for that first cup of KapiK1 coffee in the morning- or your mid afternoon, "feet up on your desk, kick back and relax" coffee break!
Laser etched logo, designed to keep you dreaming about adventures to come.  Of course, no mug would be complete without the K1 philosophy and motto. 
#NoCoffeeNoExpedition  - Makes sense, right?
Get yours today! Limited stock on these beauties.
A percentage of KapiK1 sales goes to support  impossible2Possible (i2P), and keeping i2P youth expeditions and programming FREE!